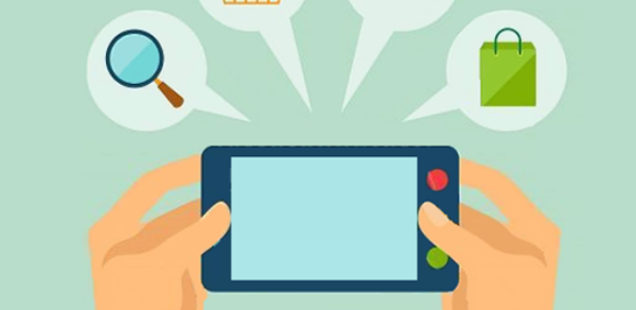 How to start an e-Commerce Business Part 1
Know more about e-Commerce
I would like to present detailed information for starting an e-commerce business in India. What points need to be considered I will release in different parts one by one.
As we all know today's generation doesn't have time to go and shopping so they use the easy way. Today in India online shopping is a big way for the people and it is changing India into one of the development country. Now there are many E-commerce sites which have corers and cores of customers. They are not even 5 years old. For any entrepreneur it is very easy to start the business in E-commerce.
To begin an E-Commerce business, first identify you need to know which e-commerce business model you select. For ex: If you are targeting home products or utensils, figure out what people need and what major E-Commerce platforms lack in terms of local market.Once you are certain of the business model, either hire a decent developer or IT consultant who can suggest you plan for website development and maintenance. REMEMBER: Never make a major investment without analyzing the feedback from your users.
Register your Business
Register your business at local government authority and get required all certificates based on your state policy follow business registration process. Once registration completed you may need to select one good domain name for your website if you do not know about how to register domain and hosting details you may take developers help.
Market research and business plan are the important steps in starting any online business. If you are new you just starting up and funds are a limiting factor, get help from web developers sites such as online shopping website developer  For getting an e-commerce website different, e-commerce website development company offer services that you may require to set up an online shop – services such as creating online store, managing e-commerce website, uploading your product/services catalog, payment procedure, handling queries and online orders. It's based on business nature you may need to register your online business and get some business registration certificate based on countries based government policy etc.
e-Commerce Business Models
Business – to – Business (B2B)
In this model (B2B) in your website users sells its product to an intermediate buyer who then sells the product to the end customer.
Business – to – Consumer (B2C)
In this model you can sell product directly to end customer who can visit on your website and view products and categories on your website and proceeds to checkout with different payment options.
Consumer – to – Consumer (C2C)
In this model your website will sell product to customer to customer, Customer to sell their products or items like residential property, cars, etc.
e-Commerce based on Inventory led
Inventory Based: in this model you can stock for items your own In this we can stock our own items. We don't need to tie-up with any of the companies or third party or anything else. We just need to do work with our own selves. This inventory led you have more profit than in marketplace. It is also not bad but in marketplace you will have to tie-up with different third-party dealers.
e-Commerce based on Marketplaces
Market Place: You can get stock from third party and make tie-up with seller from market and get commission based on that
You may need to decide which model will best suit for you if you are manufactures defiantly you will choose inventory based model
If you go with the Marketplace you have to invest less as you are getting ready made platform to sell your products and just pay commission to market place website. Here you can sell your own product or tie-up with the people who are the sellers of the stock of the third party. So we can get easily profit on that. Marketplaces help us to earn more profit. But we have to give our products on the E-commerce Marketplace Website like Flip kart, Snap deal, Shopclues, etc.
Software Need To Run an E-Commerce Business
To build a website we have to hire a good developer and a person who can develop and manage our website. You can go with different platform like Magento, WooCommerce, VirtuMart, OpenCart, UberCart etc there are couple of self hosted platform as well like Shopify, BigCommerce etc. which will allow you to start e-commerce website with easy steps. Get more details for your software requirements from e-commerce solutions provider in India. Based on your company size and product range you may need different types of software and applications and in fact you need to upgrade it timely manner once it deployed and based on traffic on website and need for business.
Web Based Software For An E-Commerce Business
First you need dynamic shopping cart website where you can list all your products and its category and user can add to cart and checkout….
This website should be with user friendly and elegant design to appeal user more important with website user friendly features and easy navigation, you should need back-end admin panel too to manage product inventory and more e-commerce operation from back-end as much as you can. You should create a strong database also.
Desktop Based Applications
Which desktop based application you have to use is based on your business size and length you need for small business generally web based website is enough but if you have very large scale based e-commerce business you may need desktop based applications too for example intranet inventory management, stock updates, shipping integration etc. for that you to use strong based desktop application.
Mobile Application / Tablet Application Software
Now days 60% users surfing though smart devices and it's important that you have mobile/ table compatible website or mobile applications as of now many big players in e-commerce they are just run their business though only mobile applications it's not compulsory that you must have e-commerce mobile applications but its add-ons and make value for your business. With the help of our mobile application it's more easy to get users. Because now a days everybody have smartphones. So with the help of that everybody can use it easy. And do shopping and cart whatever they want.
Choose Your Products For Online Business
If you are a manufactures you have product to sell online if you are not manufactures you may need to decide which product you should start first and add more later. You may need lot of research for product selection
Set product based on demand and supply with geographic area.
Production cost factor
Shipping process
Profit margin
You have to give a code for that product
Continue stock exchange process
You need to keep in mind about the market prices
How to prepare your operations for eCommerce?
 Payment Collections
Give your customers every kind of payment mode like online Payment, COD(Cash on Delivery). This makes your business more developed. You also need to give a secure transaction of online payment. You should have a strong database design and secure website for saving your online payment data of your customers.
Shipping Management
You should give the international shipping with guarantee of the product and easy return policy. For that you to tie-up with the transportation. With the help transportation you can delivered goods all around the globe.
Online Marketing
Now a days everybody is using internet so social media marketing is done. For your business also social media marketing works. For any E-commerce business marketing through social media will help in getting the more customers and help in making business around the globe.
Customer Support
You should have a Customer care for the support of the customer regarding the products. The customer care workers will help the customers by giving the answer of the customers questions. Customers have questions regarding products details, payment info, delivery info, of any product advice,etc…
Other then this there are many other factors need to considered before launching your website let's see more details in part – 2