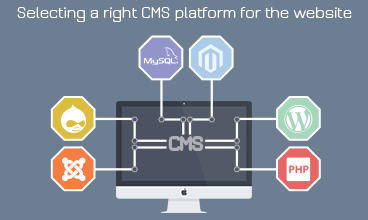 How to Choose a Right CMS Platform For Your Business
You can find lots of articles, blog, reviews about selecting a right CMS platform for your business website. While various guides about which CMS platform would be the best is useful, it can also become out of date. The better way to find a better CMS platform, you need to focus on the key area of business and the CMS to focus on, otherwise you will find lots of options available in the market. With thousands of available solutions, you will have to deep into to search the right CMS platform. In this article, we will discuss about the common criteria which requires keeping in mind while reviewing any CMS platform.
Easy to Use
When you are looking for the best website platforms, one consideration that you have to focus on is how easy it is to use. Since you may have individuals within your company that may not be computer savvy, but that have to add items and edit pages on your site, you want to make sure that they can easily use the system that you choose. When you are looking at the ease of use, there are three areas that you want to focus on Editing, Back-End and User Permission.
Editing: On CMS editor, is the place where the maximum time will be invested when working for your website. When it comes to being able to modify the basic layout structure and the overall look of individual pages within the CMS editor, you may want to consider going with a CMS platform which restricts such kind of changes. Permitting changes to be made to the basic layout structure and appearance can make a messy and unprofessional looking website. So, it's best remaining to group sites which permit each user to personalize their own website pages.
Back-End: To reduce mess and misunderstanding in your website's backend, you can choose a basic CMS platform. If you required advanced functionality, then you may find various CMS's which have more user levels and advanced features which let page authors to have access to the areas that they required.
Permissions: Ensure that you can allocate authorization so not everybody from the organization can apply changes on the website. Limit the permissions to your users from doing this. Set permission rules for each user accordingly your requirements and work allotment.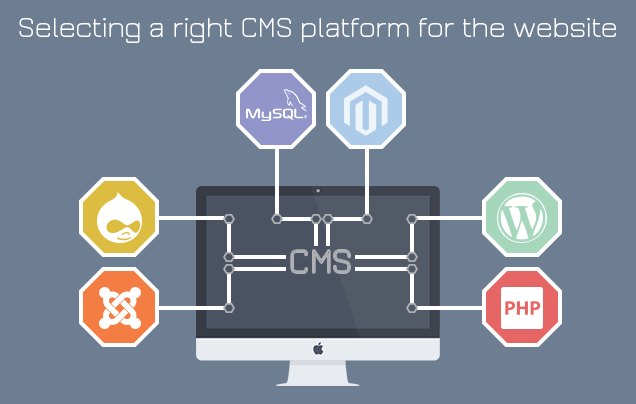 Features
When it comes to finalize on which features you wish to have in your CMS platform, you have to take proper time to consider what you will need. When it comes to your organization, you have to ensure that you add advanced features that will develop with your organization without burdening yourself with extras which you don't want to use. Simply to move this line you required to have some specification. You need to know how you decide strategy to use this platform before you start evaluating the variety of available options.
You don't require making the guess that you will be able to manage your website's pages as you see fit with each CMS available in the market. There are various CMS which is best for blogging, set the pages as per date and also not let you edit those features. If you don't plan on increasing your blog and increasing into something else, those are fine, but if you have strategy to make your business grow, then choose a CMS which gives you full control over how you design your website.
Customization
There are various free and paid CMS platforms available in the market which gives you full control of your website; customize every element and there are others which give you limited access and not let you design a website as per your choice. If your CMS forces you to use limited features, then your website will look same as other lots of websites on the web.
There are tremendous options when it comes to CMS for business, so, it's always a wise option to do proper research and study before determining on a CMS. You will know when you found the right CMS platform; it will become easy for you to use it without any complications. Thus, choosing a right CMS platform is a crucial choice for your business so take proper time for research and choose the right one.