5 Common Myths of Mobile App Development
As companies try for process enhancement and increased efficiency, enterprise mobility answers surface in an effort to make employees more lucrative and much more effective in the workplace. The reputation of mobile phone applications has gone up through leaps and bounds recently. Because the potential success (for designers) and advantages (for end-users) of applications have risen, several misconceptions about them also have appeared. We now have here broken a few of these myths.
Regrettably, there are many myths about mobile development that lots of newer start ups turn out wasting money and time they just can't afford.
Nevertheless, while businesses talk about mobility alternatives and the easy way implement them, we've discovered many of their choices are determined simply by old presumptions and out-of-date ideas which simply aren't correct. As an mobile application development company have begun growing in cities all over the world, a number of myths and misunderstandings relating to this line of business also have started carrying out the rounds.
In the subsequent piece, we may be debunking a few of these myths:
Myth 1: You Can Make Your Mobile Application Internally as Quickly as Others Can
Fact: Creating an application yourself will give you a minimum of 3-4 times the amount of time.
Most people come to us and also ask the length of time it may need to employ a specific set of features. We examine and provide an estimate, occasionally 1 month, sometimes 3. Many of them determine that to save money as well as invest their time rather; to develop their mobile application themselves. Monitoring the launch on application stores, we generally observe almost 3-4 times the time initially predicted and also poor reviews thereafter if not done properly.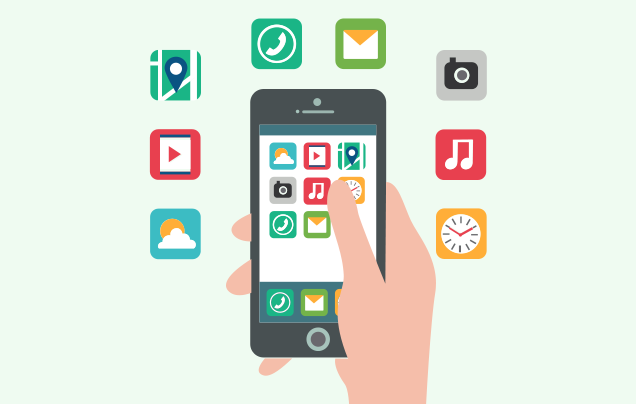 Myth 2: Mobile Phone Applications Are Usually Inexpensive
Several Smartphone-owners have this myth. Their reason is easy (and completely wrong!) sufficient – mobile apps are more compact in size than internet applications, and therefore, the former should be less expensive. This is, regrettably, incorrect. Major costs need to be sustained to employ the expertise of a mobile application agency, and get software developed. The only real things that are usually readily available for free are the application quotes.
Myth 3: Mobile Apps Develop Their Own Demand
Let's just say it's not simple as that. If you develop a Google android or iPhone software, there is absolutely no assure that significant revenues will begin moving from it. Both Google Play Store as well as Apple iTunes gets more than 1.3 million applications each, along with your marketing campaigns need to be strong enough – to produce your product or service stand out from the competitors. It might be too trusting to anticipate that people may rush to get each and every new application that is released on the market.
Myth 4: Building Company Flexibility Application Demands Programming
This is actually the myth that has everyone drinking cool-aid. In today's quickly evolving mobile solution scenery, there are many companies who require minimum programming to build up a solution. A minimum of one solution can be accomplished and also deployed without any kind of programming whatsoever.
Companies, who accept the reality that company flexibility is more about the platform and incorporation than improvement, create and release mobility solutions in a small fraction of the time and cost of standard solutions. Frequently, one or two enterprise experts or IT designers could handle the complete project.
Myth 5: A Huge Investment in Facilities is Needed
Corporations frequently work like the solution to each and every issue is more servers. With cloud-based answers providing secure, scalable, and inexpensive solutions, the only need to release a behind-the-firewall mobile solution is conformity.
If your flexibility technique is subject to HIPAA, examine our complying checklist. We could demonstrate how to maintain compliance while enjoying the advantages of consistency and overall performance of a cloud-based mobile application.